The Cloud 9 Screen Entertainment Group, established in 1994, is one of the world's most prolific, independent production companies, creating quality, family entertainment. Cloud 9 's portfolio of product has been exported to 130 territories.
During the last decade, Cloud 9 has produced almost 500 episodes of live action family drama and 24 mini movies/video specials at the Company's studio base in Wellington, New Zealand. Cloud 9´s credits include: The Enid Blyton Adventure Series, The Enid Blyton Secret Series, The Adventures of Swiss Family Robinson (starring Richard Thomas from the Waltons), Return to Treasure Island, William Shatner´s A Twist in the Tale, The Legend of William Tell, Atlantis High, Revelations, The Tribe, currently in its fifth series and a sequel to The Tribe, The New Tomorrow.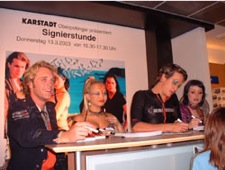 All distribution rights to Cloud 9´s extensive portfolio of programming are currently handled by its subsidiary, Cumulus Distribution.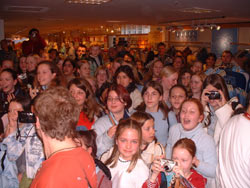 The Founder and Chairman of Cloud 9, Raymond Thompson, Executive Produces Cloud 9's portfolio of product… many of which Raymond created. He has extensive experience as a script consultant and writer with several hundred hours of episodic television to his credit, including the award-winning icon BBC series Howard´s Way. Raymond has received many awards – and was recognized in the 2003 New Years Honours list by Her Majesty Queen Elizabeth II, for services to the television and entertainment industry.
Thank you to all the viewers and fans around the world who have watched our programmes and we know that you will continue to enjoy them for many years to come…