26 x half-hour episodes.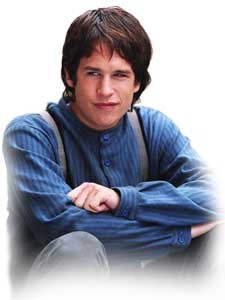 "Revelations – The Initial Journey is a drama series that follows a sixteen year old boy's journey through life and time itself. An ongoing anthology series in 26 x half-hour episodes, the series targets a mainstream family audience with a child/adolescent bias.
The series is driven by human drama and interplay as Jess meets people with a diverse range of ages, different beliefs, religions and personalities – each of whom is struggling to deal with difficult situations and predicaments in their lives. Jess also faces moral dilemmas and decisions that must be made and the aim is that many in the audience will question what they would do if they were in the same position as Jess.
There are moral dilemmas and themes but Revelations is not a "religious' series – in the conventional sense. It is a drama series to challenge, educate, and stimulate family viewing in an entertaining way as the audience joins in a journey through history involving romance, adventure, danger, intrigue, jealousy, humor, peer pressure, bullying, despair, animals, compassion, superstition, warfare, family feuds, loves and other characteristics of the human condition and life.
Paying homage to gentle series such as The Waltons and Touched By An Angel, Revelations will appeal to children of all ages – as well as the entire family.